3DS 2.0 and Strong Customer Authentication (SCA)
3D Secure 2.0 is an authentication protocol to improve the exchange of online transaction data and protect consumers. It helps merchants meet the EU's Strong Customer Authentication (SCA) requirements in place since 2019.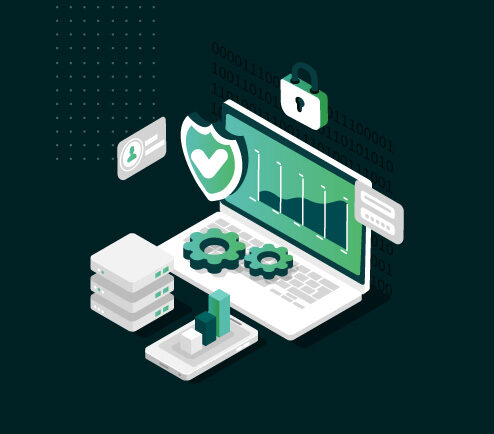 The importance of 3D Secure 2.0
With the European Union's Strong Customer Authentication (SCA) standards now mandatory for all online transactions in Europe, card issuers and banks must implement two-factor authentication for all card payments. Part of the EU's Payment Security Directive 2 (PSD 2) regulations, SCA is intended to better protect consumers from fraud and abuse, and applies whenever an EU-based shopper makes a payment.
While some exemptions apply, merchants shouldn't rely on these exemptions when it comes to accepting online payments in Europe. By adhering to the most secure flows, merchants can ensure the highest approval rates and reduce the risk of a transaction being declined due to non-compliance.
Under the previous regulations governing payment security in Europe, a protocol known as 3D Secure 1.0 was used in order to verify digital payments. With the new regulations, 3D Secure 2.0 is an updated version of the protocol that makes it easier to collect and process customer payment information in accordance with SCA requirements.
3D Secure 2.0 and your business
Here's how PayU helps merchants maintain high payment security standards and comply with the latest SCA requirements.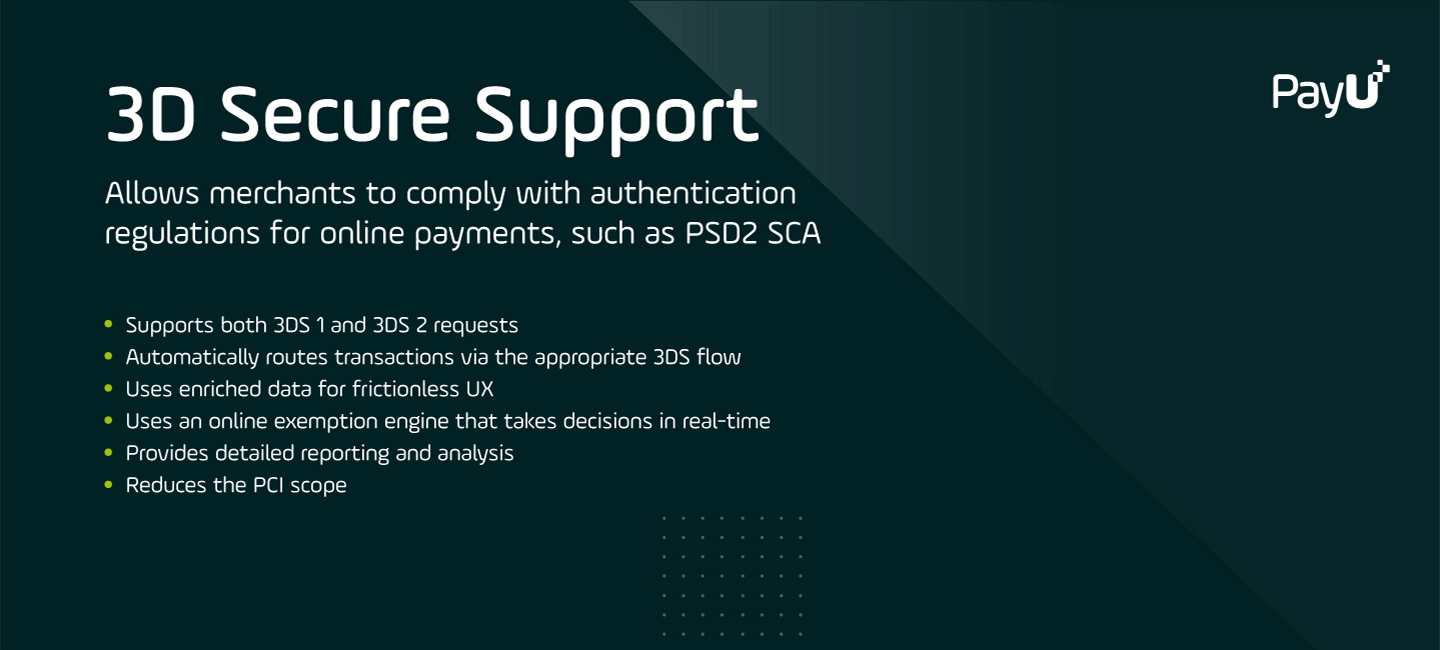 3DS challenges

Current challenges of 3DS implementation in Europe stem primarily from the failure to complete payment flows. This can be due to unfamiliar authentication processes or technical difficulties, or broken flows at the backend.

Implementation is lagging

PayU's data analysts recently discovered that many banks did not implement all requirements such as responsive web design, two-factor authentication, and other technological conditions that significantly affected customer experience. Conversion rates due to these gaps have plummeted to 30%-40%.

What about non-European merchants?

While SCA is still mandatory only in European countries, other markets are also warming up to the idea of implementing 3DS 2 to increase the security of their payments and offer a more frictionless customer experience.

Why implement 3DS?

3DS is beneficial in more than just payments. Adding cards to digital wallets, the use of open banking services, as well as financial services apps are all utilizing 3DS flows. This might soon contribute to the spread of 3DS 2.0 beyond Europe to become an increasingly global standard.
How PayU can help with 3DS implementation and SCA compliance
Implementing 3DS protocols and streamlining procedures can be a drag. Through real-time transaction monitoring, PayU's payment solution helps merchants identify and fix decreases in payment approval rates due to 3DS. Thanks to its intuitive nature, businesses can easily spot and change their routing configurations using PayU's Smart Routing Engine.
PayU can also optimize for successful conversions by routing payments by 3DS authentication type for the better performing one (3DS 1.0 vs 3DS 2.0) – while communicating with card schemes and issuing banks to improve UX and troubleshoot issues that arise.

Handling soft declines

We have two ways of managing soft declines: PayU can step in on behalf of the merchant, or the merchant can handle Soft Declines via the PaymentsOS API.