Everything you need to know about RIPSA
What is RIPSA, how does it work, and how can merchants integrate this payment method into their
e-commerce store?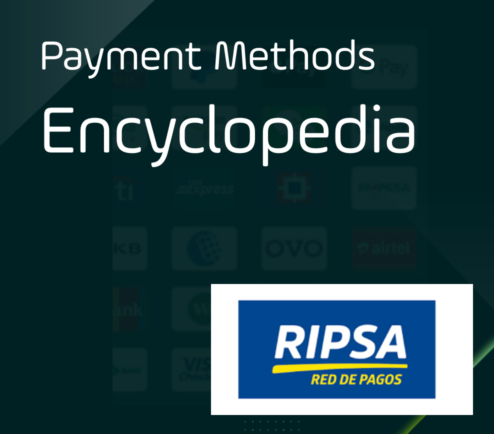 RIPSA: Revolutionizing Cash Payments in Argentina's Digital Landscape
In the bustling realm of Argentine e-commerce and digital payments, the quest for innovative and efficient payment solutions has become paramount. As Argentina's digital economy continues to thrive, local payment methods like RIPSA have emerged as transformative players, providing a unique cash payment solution for both merchants and consumers.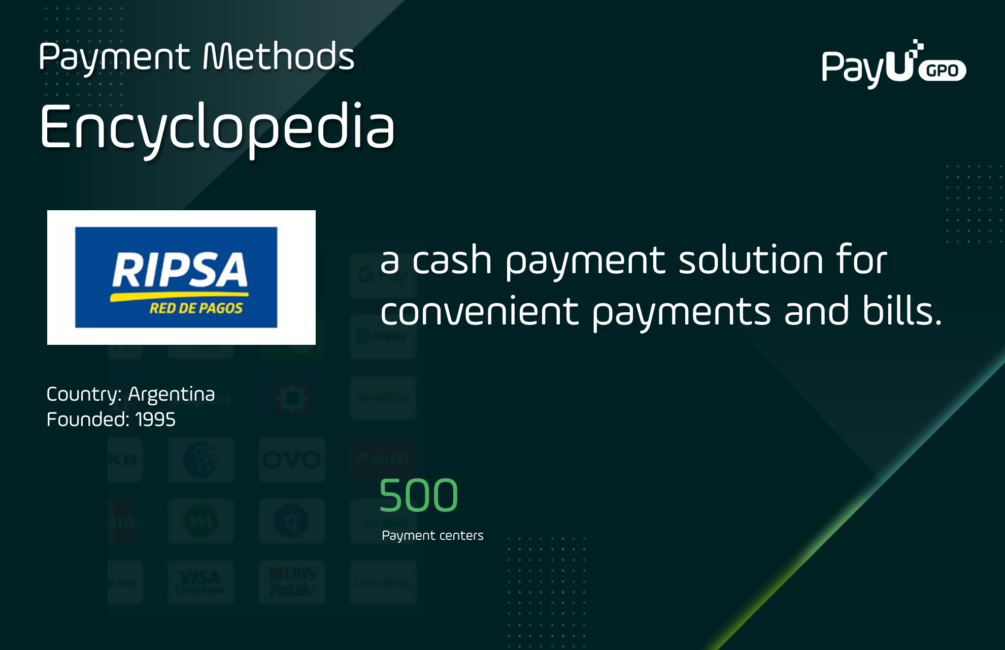 What is Cobro Express?
RIPSA represents a groundbreaking cash payment method within Argentina's digital payment ecosystem. This payment solution is specifically tailored to cater to the unique needs and preferences of Argentine consumers and businesses.
How does Cobro Express work?
RIPSA operates as a localized payment gateway, bridging the divide between merchants and consumers in the digital realm. It provides a secure and efficient platform for processing cash payments, enhancing the overall shopping experience for customers.
Merchants eager to incorporate RIPSA into their e-commerce platforms can do so with ease. This integration empowers customers to make online payments using cash, utilizing a method familiar to many Argentine shoppers.
For consumers, using RIPSA is straightforward. When making a purchase on an e-commerce website or at a physical store that accepts RIPSA, customers can select this payment method during the checkout process. They are then directed to a secure portal where they can complete the cash payment, ensuring a smooth and secure transaction.
Why do merchants and consumers use Cobro Express?
For merchants RIPSA provides merchants with a payment solution tailored to Argentine consumers' preferences, boosting customer satisfaction and expanding their base. It streamlines cash payment processing, reducing administrative tasks.
For consumers RIPSA offers cash payment convenience, ideal for those who prefer this method. It prioritizes data security, ensuring confidence in transactions. RIPSA transforms cash payments in Argentina's digital landscape, enhancing convenience and security.
How can I start accepting Cobro Express?
Merchants interested in accepting RIPSA as a payment method can initiate the integration process by reaching out to RIPSA or visiting their official website. Comprehensive documentation and technical support are typically available to guide businesses through the integration process.
RIPSA FAQs (2)
In which countries is RIPSA used?
RIPSA is primarily used within Argentina, where it operates a network of 500+ payment centers nationwide.
What are the benefits of using RIPSA as a payment method?
The benefits of using RIPSA as a payment method include the convenience of cash payments for bills, mobile airtime, and online orders, making it accessible to a wide range of customers. However, it may not be suitable for online transactions as it primarily focuses on cash payments at physical locations.