Everything you need to know about PayTM
What is PayTM, how does it work, and how can merchants integrate this payment method into their e-commerce store?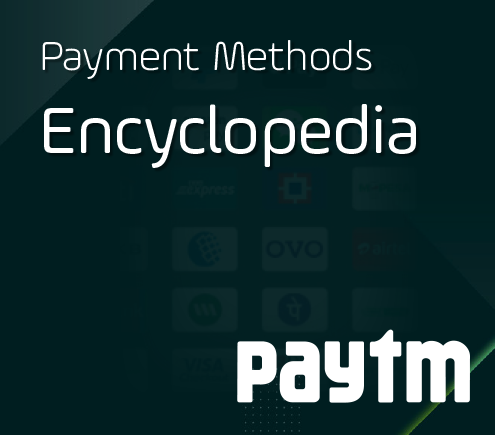 PayTM: A digital wallet for customers in India
The nearly universal presence of mobile devices in India has propelled tremendous growth in mobile payment solutions. The rapidly increasing number of smartphone users has, in turn, led to the explosion of mobile transactions. Digital payment methods let millions of individuals participate in electronic payment transactions to pay for products and services online. Mobile payments offer a faster and more convenient alternative to cash payments and online payment methods such as credit cards. No wonder digital wallets are the top category among consumers in India. One of the most popular solutions in this segment is PayTM, a handy wallet solution that lets customers pay online in a few minutes. Read this article to discover the unique benefits of this payment method.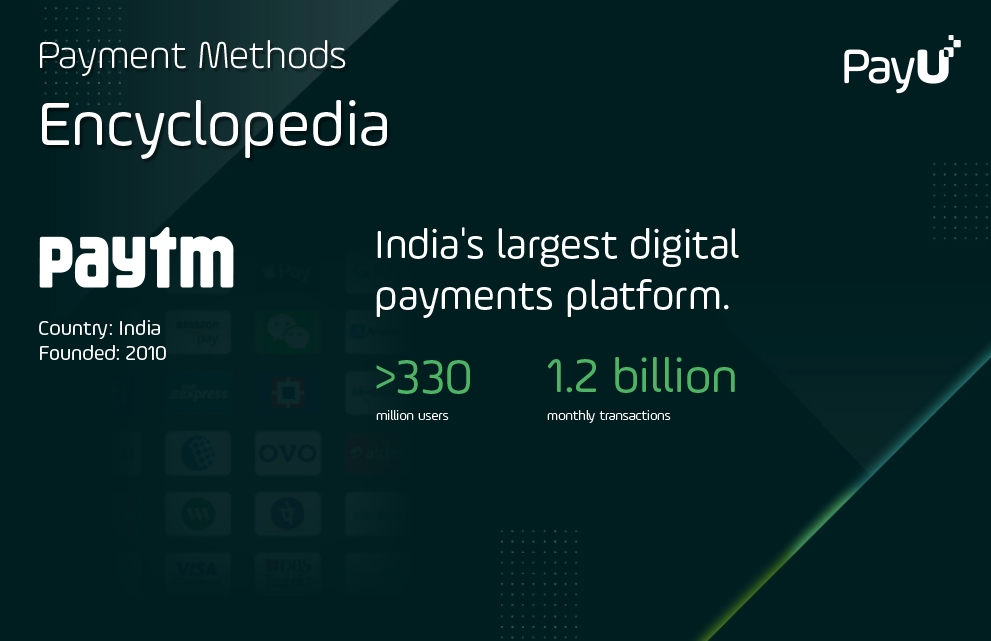 What is PayTM?
PayTM is an RBI-approved, secure digital wallet payment solution that lets users carry out mobile payments. PayTM is India's largest digital payments platform, allowing consumers and merchants to make online or mobile payments. Consumers can add money to their individual PayTM Wallets via multiple payment options, such as bank transfers and net banking. Consumers can also use their wallets to withdraw money from ATMs. Consumers can also use the PayTM wallet to make Peer-to-Peer (P2P) or Peer-to-Merchants (P2M) payments.
The PayTM platform accepts various credit and debit cards such as Visa, MasterCard, Rupay, Amex, and Diners to make the payment process easy and convenient. Additionally, users can add money to their PayTM Wallet using these cards and save details of these cards to make easy and quick payments in the future. The solution also supports QR codes.
How does PayTM work?
Users can easily save credit or debit card details in the PayTM app to enable faster payments. This will reduce the need to re-enter information each time the customer wants to make a payment. The application is highly encrypted, and card details are safe as they are not saved. However, users will still be asked to enter the CVV number every time they make a transaction on the PayTM app.
Why do merchants and consumers use PayTM?
Using the PayTM wallet, customers can pay utility companies, education institutions, and e-commerce stores. They are eligible for cashback offers when making purchases from partner apps such as Uber and Flipkart. The app also offers a PayTM Postpaid feature that benefits both consumers and merchants. It allows users to set reminders for regular bills or recharges, so they don't miss out on payment dates. There is also a Spend Analytics feature that tracks expenses incurred by the user so they can keep tabs on their spending habits. 24×7 customer support services are available via phone or email to help resolve any issues or concerns a user may have with PayTM wallet.
Counting over 330 million users, PayTM is easily one of the most popular payment modes in India. Merchants who have an established business or are setting up a new one can accept payments from these users via PayTM wallet. When accepting payments from users' PayTM wallets, merchants benefit from the solution's industry-high success rate for ensuring that your customers won't face payment failure issues.
How can I start accepting PayTM?
Many merchants in India use the PayTM QR code when they want to accept payments online via their PayTM wallet. But the best way to implement PayTM is through a payment gateway that includes it. The right selection of a payment gateway has a huge impact on your business in the long term. That's why it's important to team up with an international payment provider that has the expertise and know-how to increase payment approval rates and boost your revenue.
PayTM FAQs (7)
In which countries is PayTM used?
PayTM is used in India, one of the most rapidly expanding e-commerce markets in the world.
What are the key benefits of the PayTM payment method?
PayTM is a convenient mobile payment solution that allows users to make payments easily via their PayTM wallets. It also offers cashback on partner apps, the Spend Analytics feature, and 24×7 customer support services. Additionally, merchants benefit from its high success rate for ensuring that your customers won't face payment failure issues when making payments through it.
What is the process for accepting PayTM payments?
To accept payments via PayTM, merchants need to set up a payment gateway that includes it as one of their payment options. Additionally, they must create a PayTM merchant account and integrate the platform into their website or app. Finally, they should be able to generate a QR code that customers can scan with the PayTM app to complete their payment.
Is PayTM secure?
PayTM is a highly secure payment method. Card details are never stored, and users must enter the CVV number every time they make a transaction on the PayTM app. Additionally, all information shared with the application is encrypted. Furthermore, PayTM also complies with PCI DSS standards designed to protect customer data. This makes it one of the safest payment methods available in India.
What are the advantages of paying with PayTM as a payment method for online purchases?
One of the main advantages of using PayTM is that it allows customers to transfer money easily and securely. Additionally, users can benefit from cashback offers and discounts when making purchases online with this payment method. Furthermore, they can also track their spending habits through its Spend Analytics feature. Finally, PayTM provides 24×7 customer support services to resolve any issues with payments.
Is the PayTM payment gateway free?
PayTM does not charge any additional fees for its payment gateway. However, the merchant's bank may charge a fee for processing transactions through their gateway. The merchant should check with their bank to understand the full extent of the charges they must pay. Additionally, additional costs may be associated with making changes or customizing the integration process with PayTM.
Can PayTM be integrated with my e-commerce platform?
Yes, most popular e-commerce platforms like Shopify, BigCommerce, and Magento offer plugins or extensions that allow you to integrate PayTM into your website. This will make it easier for customers to make payments through their PayTM wallets. You can also hire a professional developer to set up the integration process.