Partnering with the best in field
We partner with others in the industry to frame the future of financial services.
Partners who talk about us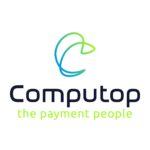 Computop
We have successfully been working with PayU for more than six years to offer alternative payment methods across a number of markets that are really important for our merchants. With PayU, our merchants can easily expand their businesses with localised solutions in countries around the world, from Poland and Romania, to Turkey and India.
Ursula Ertelt, International Partner Manager
Spreedly
PayU has been a fantastic long term partner for Spreedly, helping ensure the success of the many mutual merchants we work with together. Their local processing capabilities are a core part of this success, but it is PayU's responsiveness as a partner that truly cements them as a key partner, making it easy to address any of challenges we face in servicing our customers.
Doug Fry, Enterprise Customer Success Manager
We're redefining financial services with our key partners
Becoming a partner
Get in touch to understand how to join our programme and grow your business.