One solution for accepting global payments
Sell in any market – with one payment solution
Powering more than 10 million daily transactions, PayU's suite of global payment solutions are trusted each day by more than 450,000 merchants and millions of customers around the world.
As an advanced provider of online payments for companies ranging from small and medium enterprises to some of the biggest names in global e-commerce, PayU enables merchants of any size, in any market, to benefit from industry-leading tools to securely process online payments, maximize conversions and payment approvals, and boost online revenue. PayU's PCI-certified online payment gateway combines advanced technology and analytics with simple and straightforward tools to ensure the most important aspects of security and regulatory compliance when it comes to accepting online payments.
Offering one of the industry's largest selections of local and global online payment methods, our platform leverages the latest tools in AI and global fintech to help merchants offer a smooth checkout experience to any customer around the world – all through a single global API.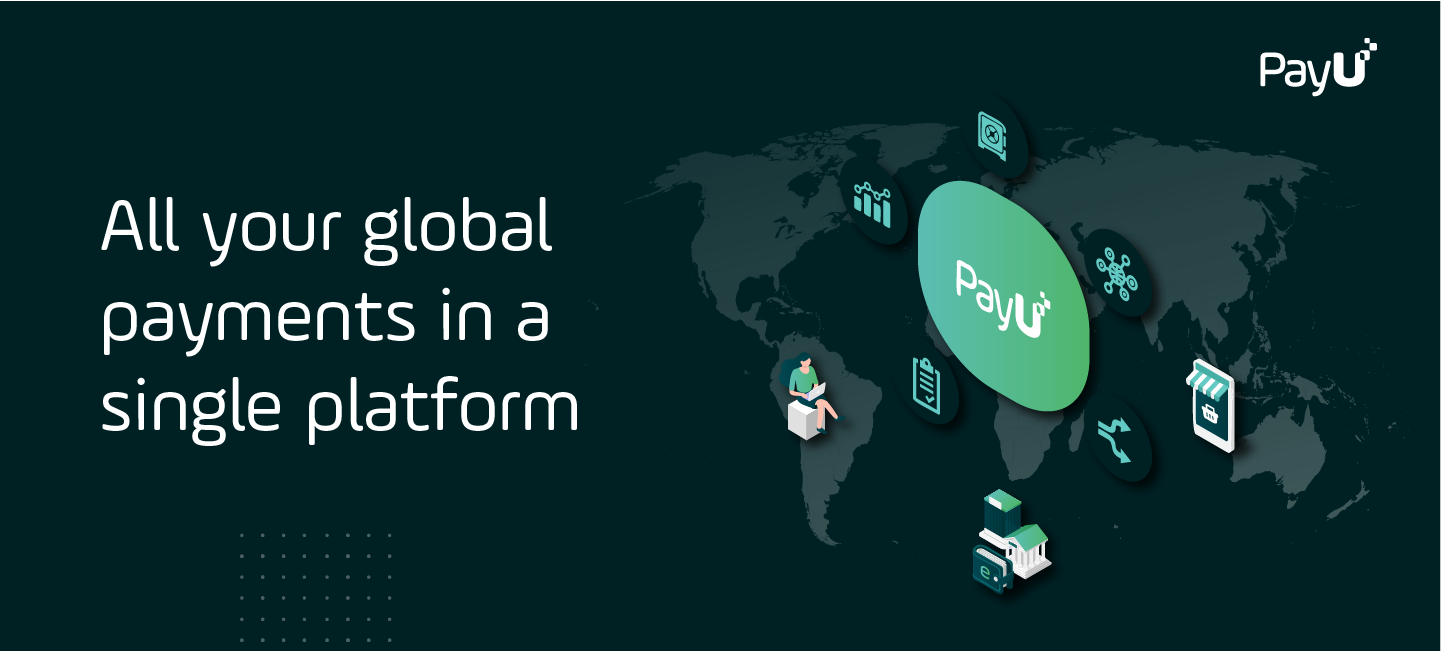 The need for a global payment solution
Although the act of sending and receiving money online continues to get easier for consumers, the process of ensuring safe, reliable, secure payments at the back end has become increasingly complex for online merchants. While the growth of e-commerce continues to create more global business opportunities than ever before, new payment providers, industry standards, and security and regulatory requirements are constantly entering the arena. For merchants selling in multiple markets with overlapping payment rules and regulations, the situation can be especially difficult.

With every international transaction interacting with a multitude of different potential acquiring banks, payment processors, and payment method providers, many of which are unique to specific markets, the importance of a global solution to integrate these diverse payment layers has never been more clear.

PayU offers merchants the simplicity and convenience of a single dashboard to manage global payments – while at the same time connecting the different layers of complex global payment stacks together to ensure that every potential payment is processed as efficiently and successfully as possible, no matter where it takes place.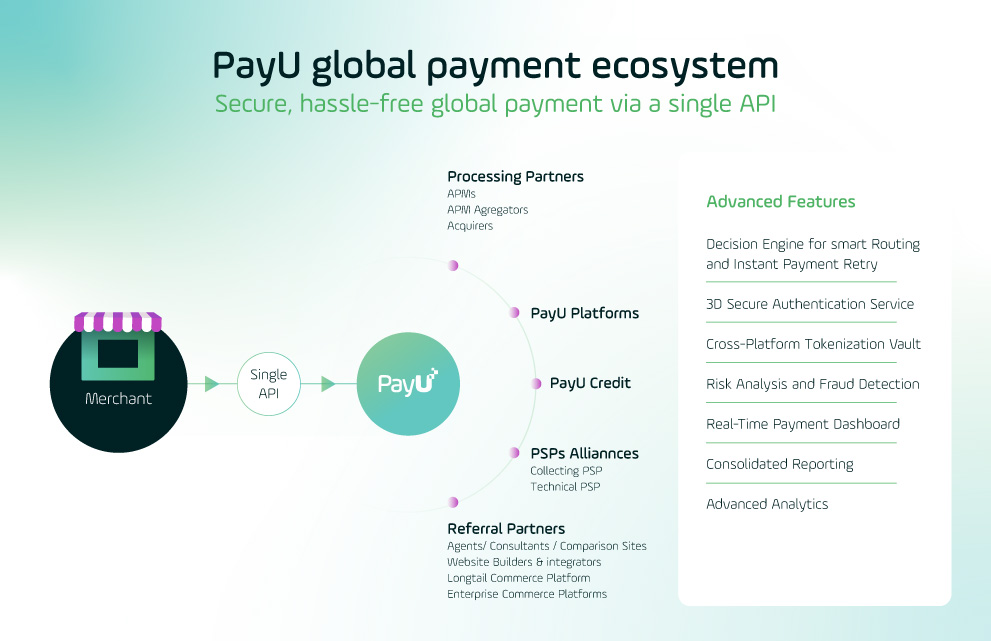 Our payment platform
PayU's global payment platform is unique in that PayU acts as both the payment gateway as well as the payment processor for online transactions. In some markets PayU also serves as an acquiring bank.
By integrating these different layers of the payment stack together, merchants benefit from more efficient online payment processing that maximizes payment approval rates while minimizing fees, boosting security, and opening up opportunities for automating and optimizing online payment flows. The result is more successfully completed transactions, with a lower risk of fraud and less money lost to payment intermediaries, leading to increased sales, higher margins, and happier customers.
At the front end of each online transaction, PayU's payment gateway and processing capabilities enable merchants to offer their customers a seamless checkout experience anywhere in the world, with hundreds of available payment methods tailored to the needs of each target market. In the background, our systems connect all the dots to ensure the highest possible approval rates at the lowest possible fees, giving you the peace of mind to focus on the growth of your business without worrying about the operational and technical complexities of each payment.
Payment solutions
Click on the cards below to learn more about the different payment solutions which are available through PayU.
PayU advanced features
Merchants today have a variety of options for accepting online payments. Many basic payment gateway solutions provide a simple means of accepting popular global payment methods like major credit cards, Google and Apple Pay, or PayPal.
The situation becomes more complicated for merchants who wish to sell across borders. When it comes to accepting local credit cards, bank account transfers, and other alternative payment methods, merchants opting for a simple approach are at the mercy of the options provided by the chosen payment gateway. Often, companies seeking to sell in multiple geographies must either offer only globally available payment methods, or work with multiple payment gateway providers in order to process local payments in each location.
At the same time, businesses with a fragmented global payment infrastructure run the risk of compromising on payment security and experiencing higher rates of payment rejection – leading to reduced conversions and lost revenue.
Known as payment orchestration, the alternative to fragmented global payments is a single solution which unifies all of the different payment layers while at the same time providing opportunities for easy optimization and scaling (for example adding new geographies or payment methods) as well as centralizing essential aspects of security and regulatory compliance under one platform.
In addition to offering merchants a single point of entry to global payments, PayU's integrated global platform functions as a comprehensive payment orchestration layer that supports multiple aspects of payment optimization and security.
Discover payment orchestration
Learn more about the capabilities that PayU's global payment orchestration platform can offer – through a single user-friendly experience for merchants as well as the end customer.
Find out more
Payment solutions FAQs (7)
Get started
Looking for a better global payment solution? Reach out to get in touch with a member of our team.
Contact us