Advanced data analysis for all your digital payments
PayU offers advanced analytics and reporting tools for analyzing payment traffic, monitoring approval rates and generating detailed reports – all from a single dashboard.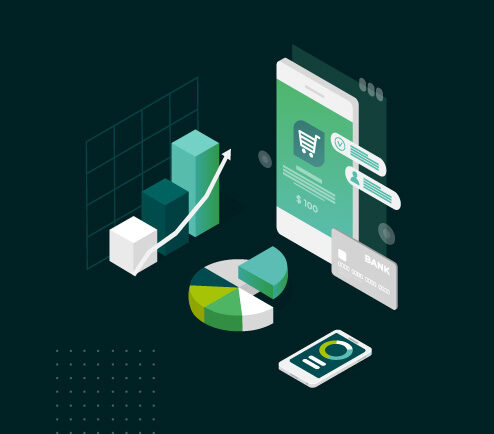 All of your payment data in one centralized dashboard
PayU provides you with a simple, unified analytics dashboard that leverages real-time insights to provide a birds-eye view on all of your global payments.
The simple and straightforward analytics panel allows merchants to create pre-configured as well as custom reports based on business need, making reporting easier and more powerful than ever before.
From building cross-provider reports, to comparing provider performance, to segmenting transactions by business unit and more, PayU's global payment analytics dashboard helps merchants leverage insights to optimize payments anywhere in the world.
Key benefits
PayU's real-time analytics dashboard helps merchants optimize transactions and payment flows.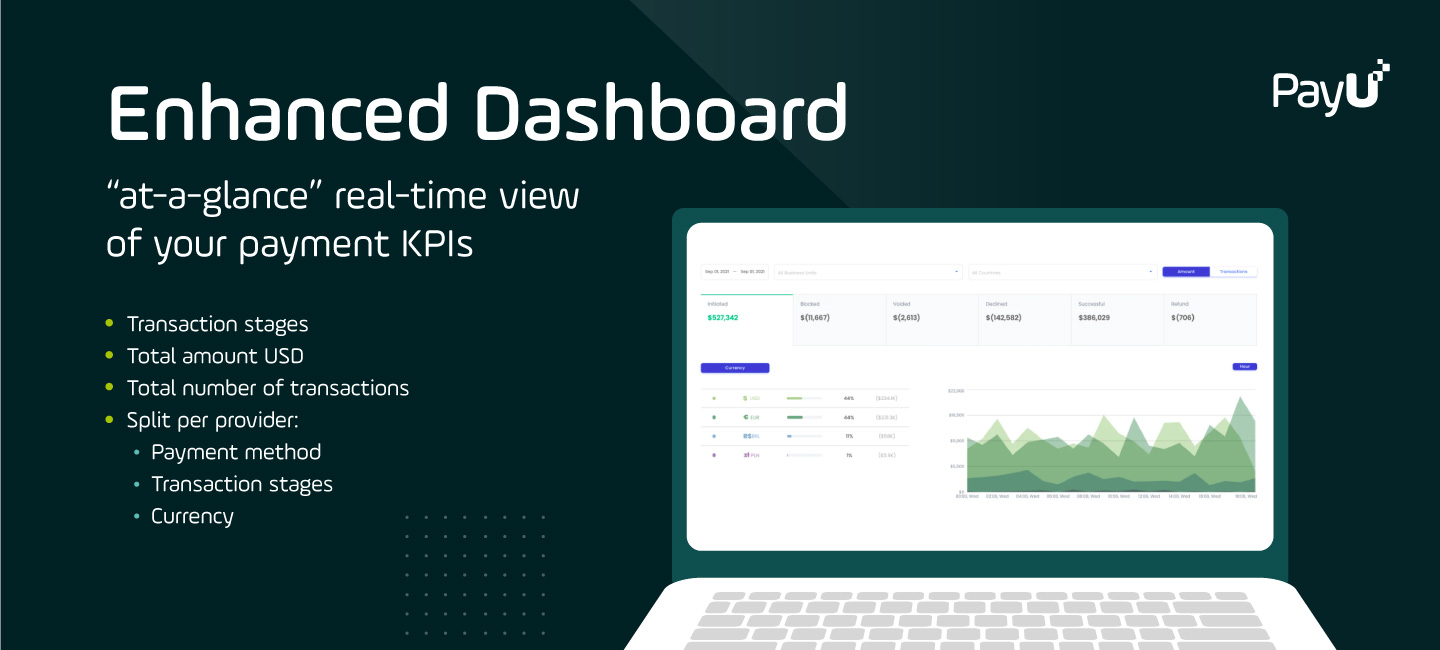 Your payments at-a-glance

The PayU platform shows a summary of all your digital payments data, aggregated by the different stages of the payment flow. Supports views by amount or transactions.

Keep track of approval rates

A rejected payment can be the difference between a sale and a missed opportunity. Our analytics tools help you keep track of payment approval rates by card countries, currencies, payment methods and issuing banks.

Run sophisticated reports

Slice and dice your payments data for generating and downloading reports. PayU's advanced analytics dashboard comes with predefined report templates while also allowing users to generate their own custom reports in a data format that easily integrates with other processes and systems.

Benchmark payment performance

Define performance metrics and compare them across payment providers, with drill down capabilities for viewing more detailed information. Leverage the data using our payment optimization tools to re-route payment traffic and maximize revenue.
Everything you need to know about your payments
Fragmented payment infrastructure and global payment data can make it difficult to extract high-quality insights and act to improve payment performance. Working with a single global payment solution provider helps merchants to centralize payment data, while PayU's advanced analytics capabilities take it one step further by turning data into actionable insights that can be implemented through the other features in our platform.

Schedule, extract, analyze, implement

Regardless of the complexity of your business or the number of countries in which you operate, PayU's global dashboard provides a complete picture of all your global payment transactions. Merchants can find hidden insights from the payment experience that can be used to optimize sales and income by using our all-in-one, real-time dashboard to combine and analyze payment data from around the world.
The analytics dashboard supports merchants in making the most of the features in PayU's Decision Engine, for example by payment providers and highlighting transaction flows that can be optimized using Smart Routing and Instant Retry.
Explore more payment features
Discover the full features and functionalities of PayU's global payment platform.
Payment analytics FAQs (5)
What is payment data?
Payment data represents all personal and financial details of a cardholder, related to credit/debit cards or other payment methods that are collected and communicated to a payment provider and/or acquirer to approve a transaction. Payment data also encompasses details related to approval rates, provider names, transaction fees, and any other piece of information related to the completion of a payment transaction.
What are payment analytics?
Payment analytics represents the aggregated historical and present data that can be transformed into trends. With payment analytics, businesses can access information like revenue, payment trends, approval rates, refund rates, and more; resulted from multiple transaction processes linked to credit/debit cards, bank transfers, or mobile wallets and other alternative payment methods.
Why are payment analytics important?
Payment analytics are important for any business because they improve the visibility and transparency of a company's transactions – enabling better decision making via data-driven insights.
How are payment analytics related to payment orchestration?
Payment orchestration is strongly related to analytics data that is used by businesses to understand their customers. The analytics cover areas like customer behavior, fraud, and payment activity, while providing global insights into which payment rotuing configurations deliver the best results (as measured by approval rates, low transaction fees, and other key metrics set by the merchant).
How can payment authorization rates be improved?
Payment authorization (or payment approval) rates can be improved by using capabilities that enable payment traffic optimization. Some examples of capabilities that can improve payment  authorization rates include: Intelligent or smart routing; Setting blocking rules for unwanted transactions; Splitting payment traffic between payment providers (also known as Payment Switch); and using Instant Retry technology to salvage for failed transactions.
Get started
See how advanced payment analytics can optimize your global business. Get in touch with a member of our team to learn more.