Diversity and Inclusion at PayU
Our vision is to create a world without financial borders where everyone can prosper. We can only achieve this by building a diverse and inclusive culture which empowers our PayUneers and our clients to be their authentic selves.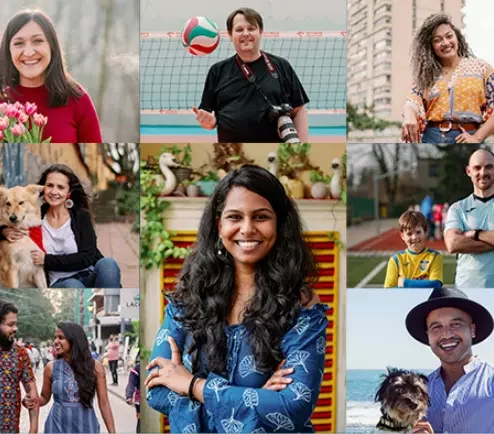 3400
+
PayUneers worldwide
43
different nationalities
18
offices locations worldwide
3
employee resources groups
The importance of Diversity and Inclusion at PayU
As a global and multi-cultural organization with varied ethnicities thriving across locations, we realize that our responsibility towards fulfilling the D&I commitment is huge. Therefore, we continuously strive to create a diverse, inclusive and safe environment, for all of our people, communities and customers. Our leaders are committed to creating an inclusive work culture which enables transparency, flexibility and unbiased attention to each and every PayUneer so they can succeed, irrespective of gender, color or personal faith. An environment where every person feels they belong, that they are listened to, and where they are empowered to speak up.
At PayU we have zero tolerance towards any form of prejudice whether a specific race, ethnicity, or of persons with disabilities or the LGBTQ communities.
Diversity and Inclusion Statement
Diversity & Inclusion for PayU is in recognizing the uniqueness of one in many and thriving on the strength of many in one – it is for everyone. At the heart of PayU are PayUneers. And at the core of being a PayUneer is being able to be "U" at the workplace.
Our vision is to create a world without financial borders where everyone can prosper; to be a true reflection of this, we aspire to be a workplace that fosters D&I across cultures, genders, races, physical and mental differences & sexualities. We believe in the power vested in the plurality of experiences, empowering our people to thrive with their unique identities while imbibing the distinctiveness fueled by dissimilarities. We enable continuous learning to ensure PayUneers feel empowered to call out any instance of bias, while embracing conscious inclusivity in our DNA.
How do we do it? By strongly aligning to our core values, imbibing them into our ways of working and encouraging its advocacy with every PayUneer.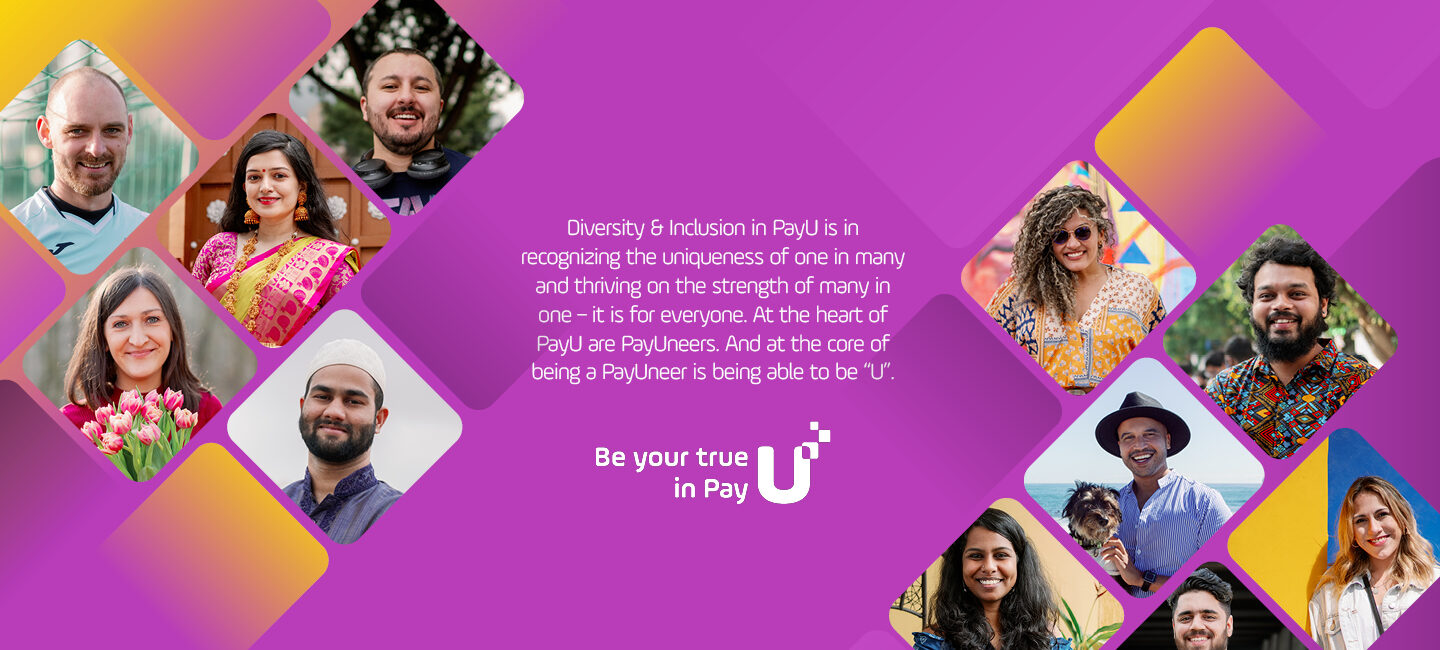 Employee Resource Groups
As a global organization we represent talents from diverse backgrounds, perspectives & identities. Here the missions of our ERGs
Embracing Pride & Celebrating the LGBTQ+ community at PayU
As a global organization operating across multiple cultures, PayU is focused on nurturing an inclusive culture and promoting inclusive behaviors. Our core values of openness and courage are a reflection of how we walk the talk – we appreciate openness and honesty and are proud of every PayUneer, who has the courage to bring his/her/their real self at work each day.
"At PayU we are committed to creating a safe haven where any PayUneer feels secure to live with their true identity, on their own terms." Mario Shiliashki, CEO PayU GPO
In 2021 we officially introduce PayU's first global Pride Month celebration. In 2022 we continued what we started with our second global Pride Month celebration, which included various awareness building initiatives as well as engaging workshops.
"Diversity and Inclusion are the foundation of what PayU is and what our culture is about across all countries and teams. They are also the foundation of our vision to build a world without financial borders where everyone can prosper.
Pride Month is here to remind us that equal rights have been and still are a constant effort, if not a real struggle and fight. It puts the spotlight on our commitment to build a workplace where everybody is accepted for who they are, a place where they can bring their whole self to work." Laurent le Moal, PayU CEO
Listen to the full Pride Month message by our CEO below
Empowering Women in Fintech and Fueling Gender Equality
The conversation around gender equality is growing stronger day by day. Much has been made to increase female representation in the tech field – and yet there is even more left to do. We at PayU believe, that real and lasting change needs action: from governments and society, as well as from the industry itself. Driving gender equality and empowering women through various initiatives such as an active support community, mentorship programs, and many more is key to our agenda.
What inspires our PayUneers?