Optimize payments with our Patented Routing Engine
Our US-patented solution allows you to create custom routing rules that direct your payments to the most optimal processing location, while blocking unwanted transactions.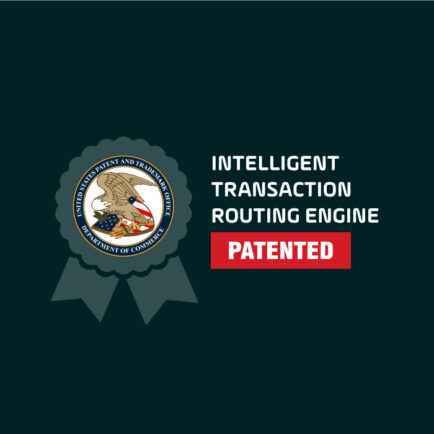 Everyday payment optimization made easy
Global businesses face variability in providers, markets, and acceptance rates. Gateways function as the payment ecosystem's nervous system—routing transactions to their target acquirers and relevant Payment Service Providers (PSPs) for processing. This critical behind the scenes process significantly affects scalability, customer experience, and approval rates.  
Smart routing geared toward the needs of your business
The PayU Hub platform offers more than 100 routing configurations to ensure your business objectives are met with ease.  Routing rules can be based on different configurations — issuer, geographical location, and transaction amount are a few examples. Since routing rules can be adjusted at any time, you can almost instantly see their effect on your revenue.
Our solution stands out in the field and has recently received a US patent. You can read more about the patent here.
Advanced tools for optimizing payment traffic
From higher approval rates to lower transaction fees, see how PayU's patented routing engine can help your bottom line.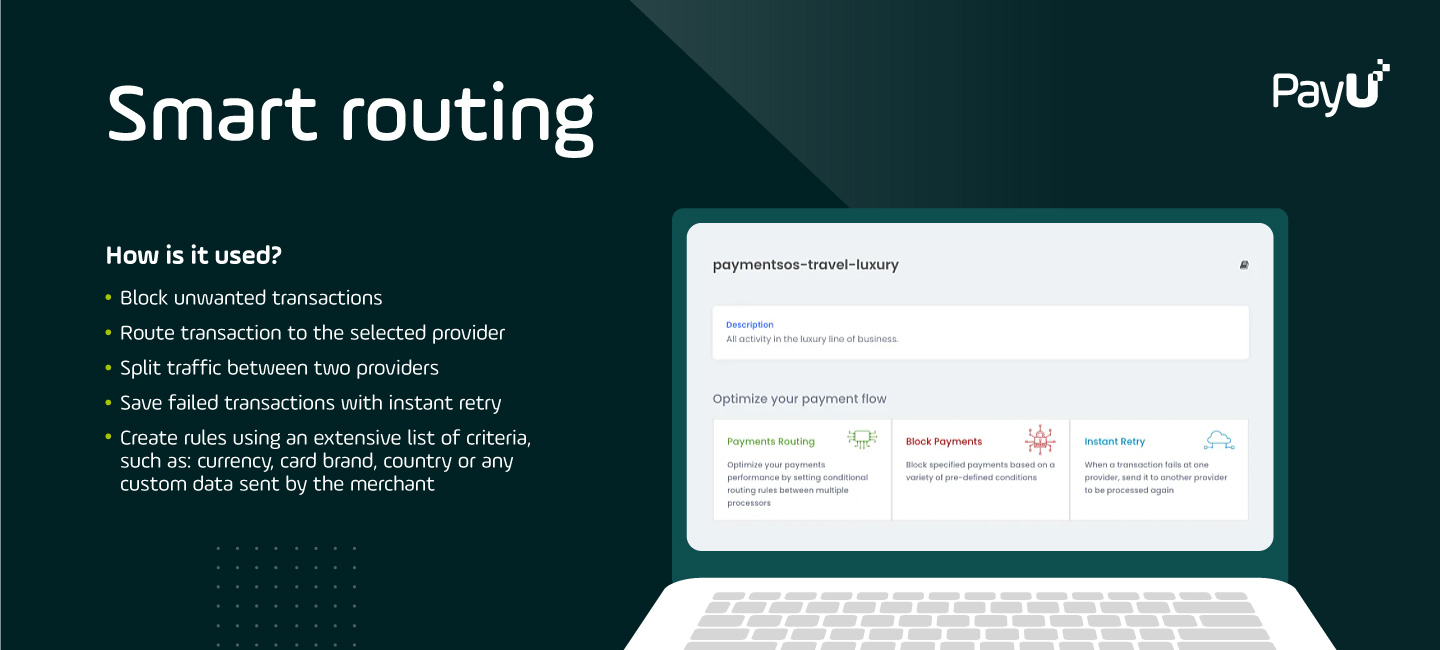 Optimize business results via smart routing

PayU's Patented Routing Engine enables payment managers to create rules for routing payments to the most optimal provider, ensuring payments are handled in a manner that will guarantee the best possible business outcome.

Reduce fees and maximize approvals

Route each payment to the provider with the lowest fees and the highest acceptance rates – using the PayU Hub dashboard, merchants can configure rules allowing you to maintain full control over a payment's destination.

Block dangerous or unwanted transactions

Just as merchants can configure rules to optimize the processing of each payment, you can also create rules for blocking transactions based on an array of conditions, ranging from broad criteria (such as a country), down to more precise specifications (such as a specific card type).

Extensive criteria to choose from

Create rules using an extensive list of criteria, such as currency, card brand, country or any custom data sent by the merchant. Smart Routing allows merchants to send traffic to a selected provider, split traffic between providers, or even recover failed transactions using the Instant Retry Feature.
Performance-driven routing rules
Our decision engine has been purposefully designed to facilitate dynamic routing, thus allowing businesses to build a more efficient payments infrastructure that supports the need to scale and adapt to ongoing changes in the market.
Whether you wish to maximize revenue and lower fees by routing to processors with lower fees, block unwanted transactions to reduce the risk of fraud, or recover declined transactions using Instant Retry, Smart Routing from PayU Hub is a single platform putting the merchant in full control of your entire digital payments infrastructure.
Explore more payment features
From real-time analysis to payment security features, see what the PayU Hub can do for you.