Everything you need to know about Deutsche Bank
What is Deutsche Bank, how does it work, and how can merchants integrate this payment method into their e-commerce store?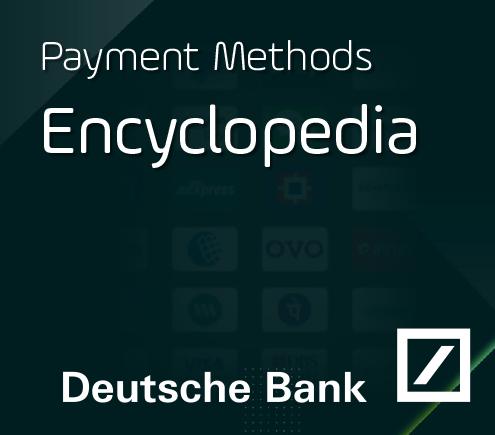 Deutsche Bank: A net banking solution for customers in India
Shopping online has become increasingly popular in India during the past decade, and local consumers have embraced all of the innovative payment methods – from online banking to digital wallets. The proliferation of mobile commerce and improved infrastructure security inspired a shift from traditional payment methods to new options like online banking. Suppose you're an e-commerce merchant looking to expand your business operations to India. In that case, it is worth getting familiar with local payment methods that customers in India trust and use regularly. One solution that may be worth considering is Deutsche Bank and its online transfer service to e-commerce shoppers.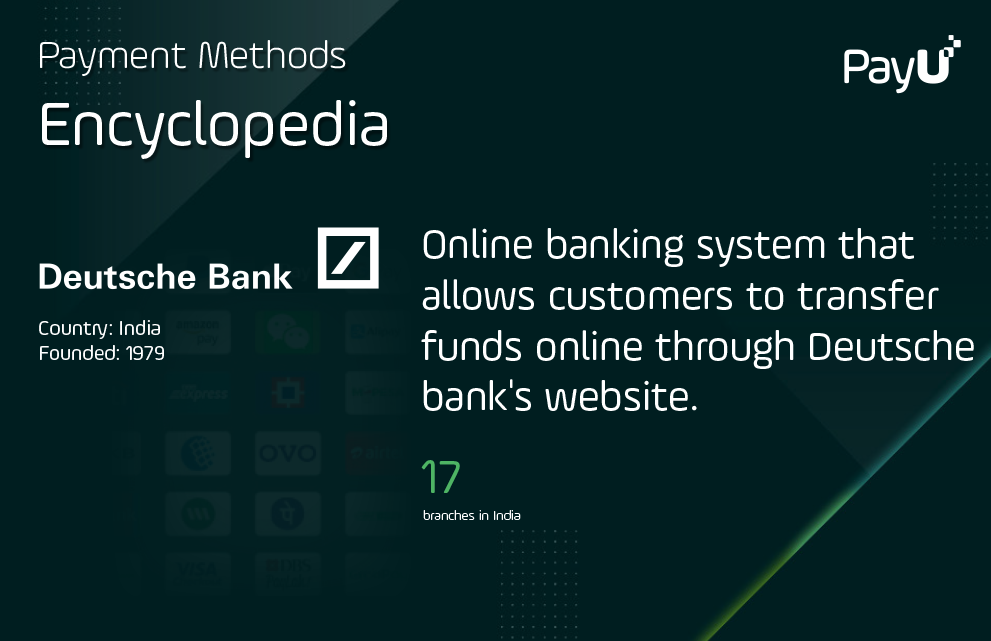 What is Deutsche Bank?
Deutsche Bank is a payment solution based on a modern banking system that allows customers to transfer funds online through Deutsche Bank's website. Customers can easily access their accounts 24/7 from anywhere in the world, check their account balances, and find out the status of their transactions. They can also manage multiple accounts and transfer funds using various methods, including electronic bank transfers that allow shoppers to complete online purchases faster than with alternative methods such as credit cards.
How does Deutsche Bank work?
Deutsche Bank customers can choose their preferred payment method when they reach the online store's checkout. If they choose Deutsche Bank, they will be redirected to a special page where they can log into their bank account using their credentials. All that's left is to confirm the transfer, and the funds will immediately reach the merchant's account. This payment method is secure and streamlined to match the needs of modern customers looking to complete online purchases fast and receive their orders as soon as possible.
Why do merchants and consumers use Deutsche Bank?
Deutsche Bank's online transfer payment service is convenient, secure, and efficient – no wonder so many customers choose it over credit cards or traditional payment methods. The bank allows customers to shop online quickly and easily without needing to remember details or fill out fields with data during the checkout process. 
Merchants also benefit from Deutsche Bank's fast and efficient net banking payment solution when expanding into India, which is a huge e-commerce market with one of the highest rates of growth in the world. By offering Deutsche Bank's net banking payment in their checkout, e-commerce stores can attract local customers who are used to using this option. Seeing a familiar bank logo will increase their trust and inspire repeat business, giving the merchant an opportunity to compete in the Indian online market.
How can I start accepting Deutsche Bank?
E-commerce companies interested in expanding to India can accept online transfers from Deutsche Bank by partnering with a payment service provider that offers a payment gateway with global coverage. By doing so, they can start accepting such payments efficiently and instantly improve the customer experience for this customer segment. 
Deutsche Bank FAQs (5)
In which countries is Deutsche Bank used?
Deutsche Bank is used in India, one of the largest and most rapidly growing e-commerce markets in the world.
How does Deutsche Bank work for online merchants?
Merchants can accept payments from Deutsche Bank customers via a payment service provider that offers a payment gateway. This will allow them to start accepting payments quickly and easily, helping them expand their business operations into India.
What are the benefits of using Deutsche Bank?
Deutsche Bank is convenient and secure for both customers and merchants. Customers don't need to remember details or fill out fields during checkout, and merchants can benefit from an efficient payment solution when expanding into India. It is also one of the fastest online transfer services available.
Is Deutsche Bank a secure payment method for e-commerce stores?
Yes, Deutsche Bank is a secure payment method for e-commerce stores. The bank follows the highest international safety standards and regulations to ensure that all payments are safe and secure. All customer data is encrypted, and transactions occur over secure SSL connections so customers can be sure their data will remain confidential. Additionally, customers benefit from additional security measures such as buyer protection and fraud prevention. With Deutsche Bank, customers can shop online with confidence.
How easy is it to integrate Deutsche Bank with an existing e-commerce store?
Integrating Deutsche Bank with an existing e-commerce store is easy. All you need to do is partner with a payment service provider that offers a payment gateway, and you will be able to start accepting payments from customers in India quickly and easily. Setting up the integration can be completed within minutes, so you can benefit from global coverage and start accepting payments immediately.