Your gateway to global payments
What is a payment gateway?
A payment gateway is a vital component within the ecosystem of online payment processing. The payment gateway functions primarily as a 'portal' that facilitates communication and data transfer between your business and network of linked payment providers and payment methods. Its core benefit is to make payment processing as streamlined – and successful – as possible.
While the basic definition of a payment gateway can be applied to many solutions, different payment gateway options differ from one another through their added functionalities and features.
The most advanced solutions provide a payment gateway as one component in a much broader set of services known as payment orchestration — the key offering provided by PayU. Whereas a basic payment gateway is mainly a facilitator to channel payments from one place to another, payment orchestration provides an additional layer of benefits and features: from AI-based smart transaction routing and payment A/B testing, to advanced analytics and fraud detection, as well as further tools for security and payment industry compliance.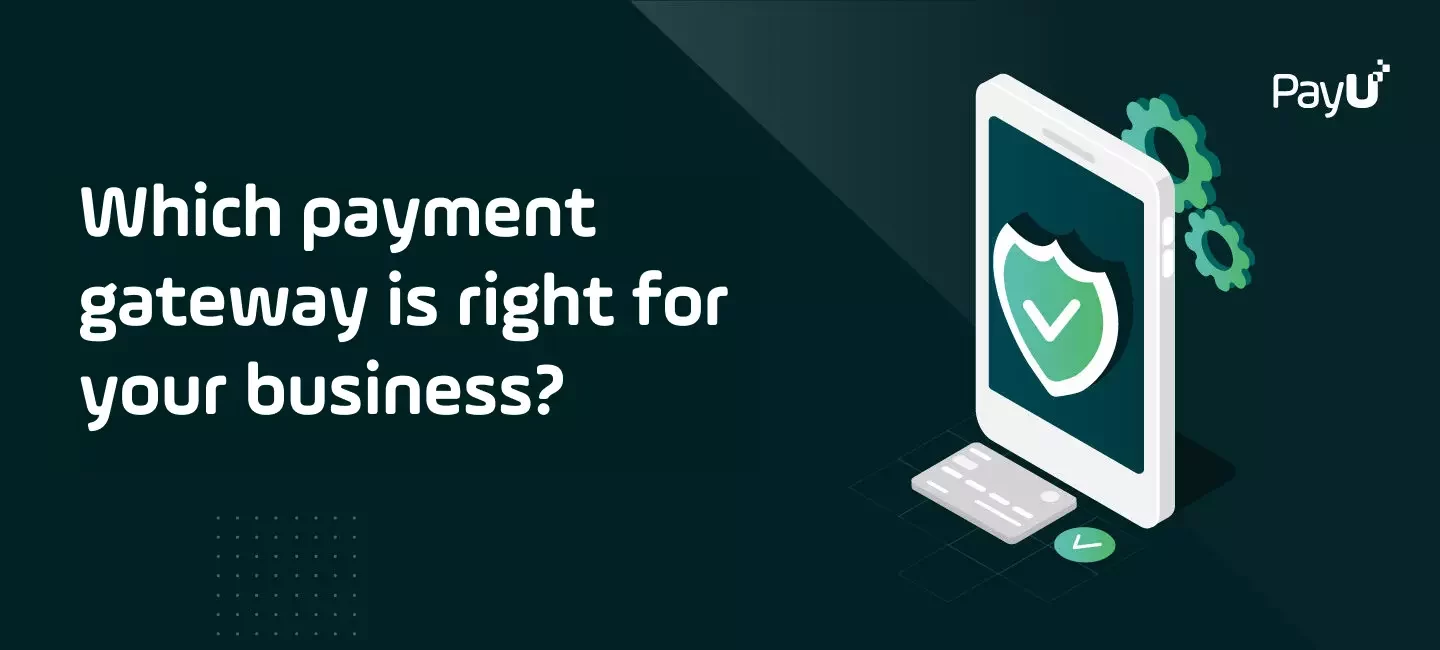 Who needs a payment gateway?
It's no secret that e-commerce and other online transactions are growing even more rapidly since the COVID-19 pandemic, with particularly strong trends across many emerging markets.
From large merchants to small and medium enterprises (SMEs), the opportunity for selling globally online is growing faster than ever before – yet the process of accepting payments in different regions requires extensive local adjustments. From local rules and regulations to the preferred payment methods of individual consumers, merchants selling across borders require straightforward solutions for all of the various dimensions of making sales to a global customer base.
It isn't typically long before merchants operating in multiple markets discover that in order to reach diverse local populations, they have no choice but to add local payment acquirers, card networks, and alternative payment method providers to what is known as the "payments stack" (all of the financial layers that must interact with each other in order to enable a transaction). At the same time, they must do so continuously, and fast, in order to expand operations into new markets.
The payment gateway is the facilitator connecting the customer checkout experience to all of the dimensions going on behind the scenes. Amidst global expansion and opportunities in new markets, an effective global payment gateway helps merchants continue to process transactions smoothly while providing a consistent customer experience to the end user at the front end and simultaneously ensuring that payments are completed seamlessly at the back.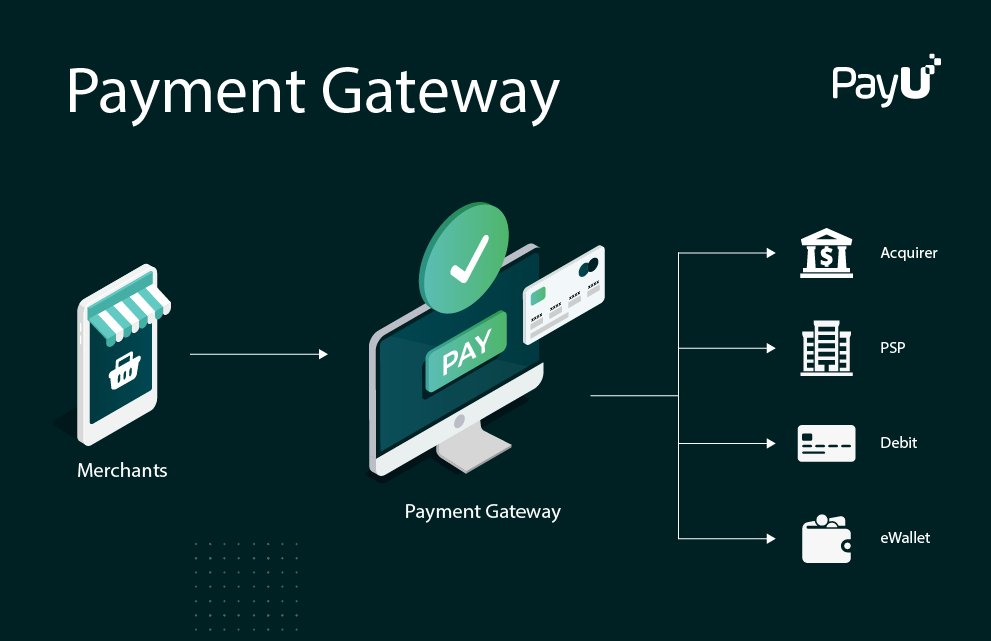 When should merchants have an advanced payment gateway?
When selling online in multiple countries, merchants have a variety of options to choose from when it comes to the payment gateway. In its simplest form, a basic payment gateway that enables transactions from a handful of global payment method providers can serve the needs of many e-commerce beginners.
But the most simple solutions are typically less suitable for merchants interested in establishing a bigger business footprint. A basic payment gateway, for example, will not generally provide access to as many alternative payment methods or be able to maximize approval rates and incorporate other value-adding functionalities in the same way.
For merchants with an international focus, or who are eyeing further expansion in their own countries, this can be limiting. Today's prevalent model of payment stacks can easily become fragmented, piecemealing together multiple payment layers and making them exceedingly more challenging to manage — not to mention being less-than-efficient when it comes to optimizing payments. At the same time, payment authorization and processing have grown even more complex as payments become increasingly global, with a rising number of card-not-present (CNP) transactions.
To put it simply – whether domestically or when it comes to expanding globally, online merchants interested in growing their business can expect their payments to become increasingly complex and multi-faceted. As the number of payments – and the number of payment locations – increase, this can easily become a liability for merchants. With so many fragmented layers and a patchwork of software systems stacked on top of existing legacy infrastructures, traditional payment stacks are simply not designed with enough flexibility, scalability, and functionality to optimize payment flows and ensure regulatory compliance while balancing strict security standards with a need for high approval rates.
Payment gateway vs. payment orchestration
Payment orchestration is a relatively new term in the payments world – one that encompasses concepts with which most merchants may already be familiar. The term refers to all of the functionalities and features that automate, coordinate, and manage payment flows.
By using advanced technology to increase payment approval rates while processing payments more efficiently, payment orchestration helps merchants to maximize revenue and increase profit margin. Payment orchestration incorporates authorization as well as processing, while bringing in added functionalities like advanced data analysis, AI-based routing, and more.
The easiest way to think about payment orchestration is as a more advanced version of the typical payment gateway, which integrates more aspects of the payment stack and leverages additional technological features to drive added value for merchants. With more potential checkouts, and more complexity baked into each checkout, the core USP of payment orchestration – maximizing approval rates and driving efficiencies in an increasingly complex payments stack – grows each time with the number of potential new customers.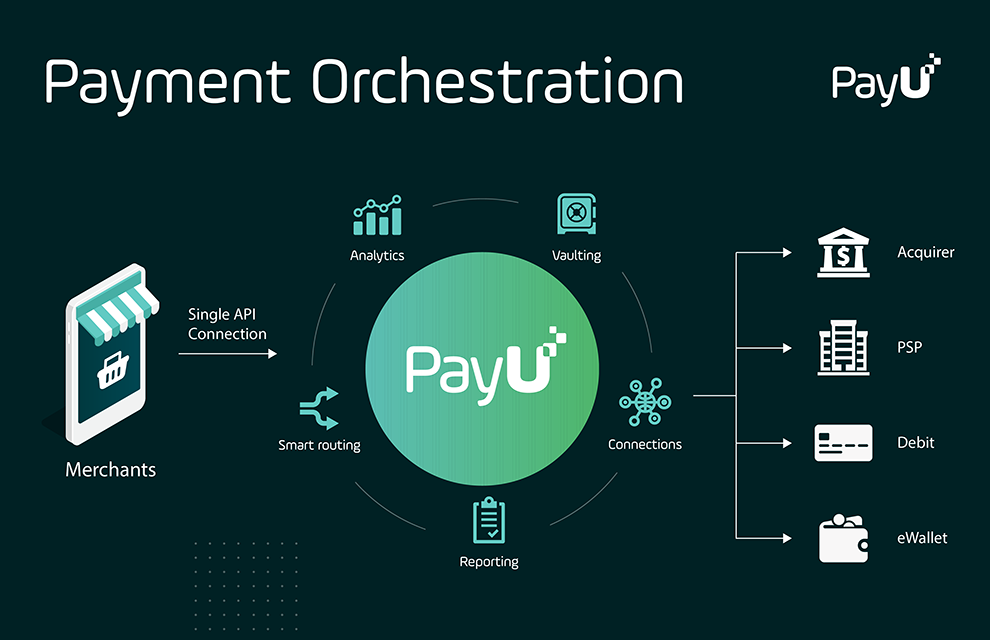 What key functionalities should an advanced payment gateway have?
An advanced payment gateway/payment orchestration platform should have the following key functionalities, all consolidated into a single-layered architecture:
Smart transaction routing
Ease of connectivity to various payment methods
Advanced analytics & reporting
Security & compliance
The above features are an essential part of PayU's advanced payment gateway – and a core component of our USP to merchants.  Read more about the importance of each feature when it comes to managing payments.
Smart Transaction Routing
Smart transaction routing offers greater control and freedom over their payment flows by enabling merchants to change their routing configurations on the go, while also offering insightful suggestions according to its AI-based routing logic. With the ability to configure transactions based on pre-defined rules, merchants can rest assured knowing that their payments are being routed in the way that is most likely to maximize approval rates and minimize transaction fees at each layer.
Ease of connectivity to payment layers and more online payment methods
Using an advanced payment gateway is of particular importance to merchants who must work with multiple providers to deliver the best customer experience. In contrast to fragmented and multi-layered payment architectures, payment orchestration provides one entry point to the entire payment process. New payment providers, payment methods, and currencies can be added quickly and without significant cost. This provides merchants with the flexibility to connect to a multitude of endpoints through a single API – saving time, money, and making it easier to move into new markets faster.
Advanced Analytics & Reporting
In contrast to a basic payment gateway, payment orchestration serves not merely as a 'portal' which routes payments to their optimal end destination (such as processing via specific providers/acquirers/alternative payment methods), but also as a highly advanced platform which can aggregate and extract insightful data from real-time as well as previous payment activity – giving merchants useful information to optimize their business. Using PayU's global payment orchestration platform, merchants can channel these insights into the other tools we offer, for example by creating rules for Smart Routing or by setting up our automated Instant Retry Feature.
Security and Compliance
In addition to the various optimization feature offered in payment orchestration, an advanced payment gateway must also offer a shield of added security to merchants and peace of mind when it comes to trusting that compliance matters are taken care of. Whether by reducing PCI scope via tokenization, or through providing up-to-date 3DS optimized flows to ensure that payments are as successful as possible, a primary goal of payment orchestration is to simply complex payment processes while making the life of the merchant easier – especially where security and compliance are involved.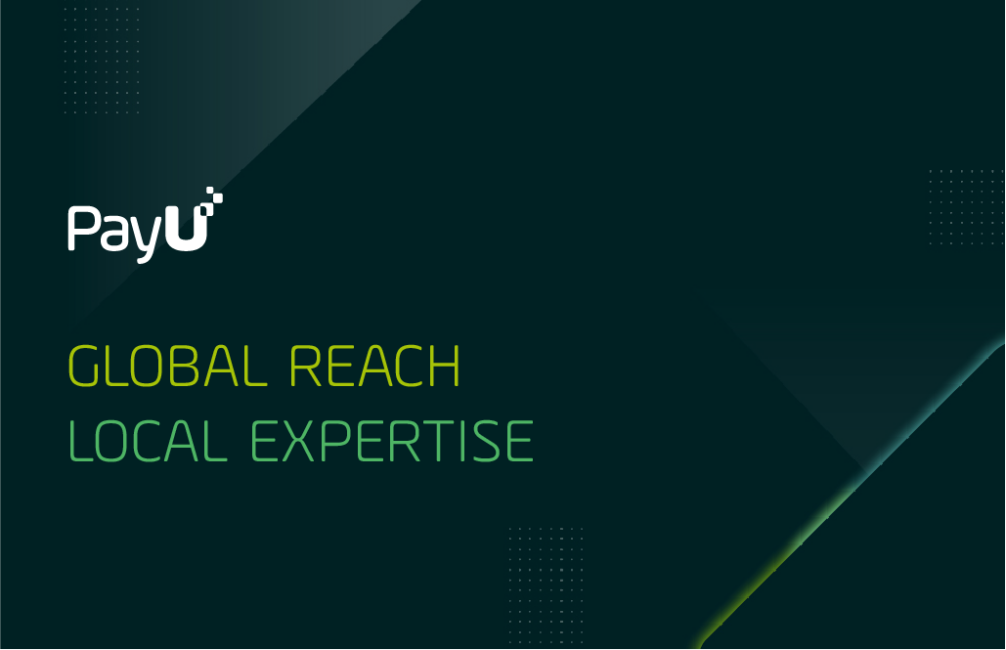 The PayU difference
A payment gateway in its most basic form is a terminal whose job it is to encrypt a user's card data and route payment requests to their end-destination via a provider or acquirer – one that should, in turn, facilitate the objective of getting those payments approved.
The added value of payment orchestration is that it offers additional benefits and features atop of the usual 'routing' — for example straightforward and quick integration with a variety of popular local and global payment methods, advanced payment optimization features for optimal transaction approval rates, as well as all the latest payment security & compliance features that are set to protect merchants' payment stacks from external threats. Merchants can also create and download cross-provider data and customized reports, using these insights to optimize payment performance.
As an industry-leading payment orchestration platform, PayU offers a plug-and-play solution for merchants of all sizes, in all industries and markets, who are looking for a payment services provider that will ensure a great checkout experience for their customers while optimizing the processing of online payments and managing all of the operational and technical complexities involved.
Through a single portal, merchants can accept payments anywhere in the world, while incorporating a suite of payment optimization, security, and compliance features that encompass the best of modern payment technology. As you focus on the global growth of your business, take advantage of PayU's payment orchestration solution to optimize revenue, lower transaction costs, and manage all payment security and compliance requirements seamlessly and securely through via one global platform.
Get started
Explore all of the functionalities available through PayU's advanced global payment gateway. Contact a member of our team to learn more.